Like most teenage girls, I have an undeniable passion for beauty products: one quick sneak peek in my toiletries trolley (with wheels and several drawers) would confirm that, as bottles of shampoo, cleansers and moisturisers are forever threatening to spill out onto the floor. In my world, make-up and skincare are treated with the same amount of respect as food - I
need
a dose of it every day. No question. If I don't coat my lips in a thick layer of lipstick or moisturising balm when I get up in the morning, I would shrivel up and look like a mess. Needless to say, a nightmare that I will
never
allow to happen!
Beauty becomes a main focus in your life upon hitting the teen years, when you are generally allowed to take on the responsibility of looking after yourself (which, depending on how you see it, can either be a blessing or a curse!) and experiment with your looks. On the whole, it is quite a thrilling time because you can pick up so many tips on how to take care of your skin, which may become a bit problematic as your hormones tend to go haywire during this time in your life!
If you're a complete novice to the world of beauty, I'm sure that finding what works for you is somewhat difficult because you may not know where to go. Once upon a time, I was that girl and I used to latch onto anything that looked like the product of paradise - had I gotten away with it, I probably would've bought the entire stock at Boots!
With some experience behind me, I'd like to introduce you to my must-have buys of the year, which have been tried and tested on me, so therefore have my seal of approval. As a semi-spotty person (mainly around my chin and mouth), I'm often torn between trying a so-called 'revolutionary' product and steering clear of it because I'm afraid of causing a reaction on my rather sensitive skin. If something works wonders on my skin, I cannot see why you shouldn't achieve similar effects on yours!
Before I unveil the lucky winners, all that I need to say is that, before embarking on your skincare/make-up journey, determine what type of skin you have. Is it dry as sandpaper, oilier than a deep fat fryer, greasy and normal on different parts of your skin or, to my envy, absolutely normal? Your skin can be defined as
dry
,
oily/greasy
,
combination
or
normal
: when purchasing cleansers, moisturisers or anything that you can apply to your face or body, look out for those highlighted words. Whether you like your skin's category or not, you
must
cater for its needs - who else will? And please, don't follow the crowd if a trend suddenly takes the world by storm unless there is absolutely no doubt that it is suitable for your skin and will have a positive effect; not only could it be a waste of time, but it could burn quite a big hole in your pocket!
So, could I have a drum roll please? There is nothing quite like the sound of anticipation...
Best Mascara - Maybelline Great Lash in Black, £4.99 at Boots
A long renowned classic, even I cannot disagree how brilliant this mascara is; effortlessly simple, you can alter your the length of your lashes within a flick! This is a must-have staple for school, which I wear
all
the time, because it isn't glaringly obvious, yet it quietly emphasises your eyes (and totally makes them look red carpet-perfect!). Sometimes, the simplest things are the best - and Great Lash mascara is definitely not an exception.
Runner Up:
Bare Minerals Flawless Definition Mascara, £16.99, www.bareminerals.co.uk
(very worthy of the winner gong - brush is longer and most of the ingredients are natural)
Best Lipstick - Maybelline Color Sensational in Rosewood Pearl, £7.19 at Boots
Otherwise known as my favourite lipstick EVER! A beautiful pearly nude with a hint of depth, Rosewood Pearl is a dream concealed in a glamourous packaging, which gives a bit of a clue as to what awaits inside. Unlike some lipsticks, this is very moisturising and feels as smooth as velvet: can you honestly blame me for showing off my pout in selfies? Plus, I've never been bowled over by nude lipsticks until I encountered this one because of my pale complexion; sure, it looks entirely natural, but I no longer resemble a ghost by wearing it. Pale babes, just
get
this lipstick - and that's an order!
Best Nail Polish - L'Oreal Color Riche in Beige Countess, £4.99 at Superdrug
Tragically, 2014 hasn't been a brilliant year for nail polish: due to moving house and starting school, I haven't had many opportunities to paint my nails, a fact that saddens me very much. Since switching a school which is renowned for having a stricter dress code, I've been wary of painting my nails in case I got in trouble... until I remembered picking up this bottle several months ago. Resembling a tub of chocolate ice cream, it's no wonder that I was attracted by this shade, which looks so yummy that I'm tempted to eat it (but the horrible smell put my curious kittens and I off the idea)! Since putting it on two days ago, my nails look great with a splash of colour which, from a distance, don't appear to be wearing any polish. Who knows, I
might
be able to get away with wearing this at school if I stick to one coat (as of yesterday, I've applied two) because it is a very natural colour! So far, my nails have hardly chipped and are irresistibly glossy - if they stay this way, I'll be tempted to buy more from L'Oreal!
Runner Up:
Rimmel London Salon Pro with Lycra in White Orchid, £4.98 at Asda
(a pearly pale pink that promises to last up to ten days; used to wear it as a kid and is literally transparent, so perfect for school. Yay!)
Best Skin Cleanser - The Body Shop Tea Tree Facial Wash, £5 for 250ml
If one word had to sum up this facial wash,
gentle
would definitely be it. Whenever my face flares up (for hormonal, menstrual or emotion-related reasons), I believe that this wash prevents my skin from worsening - a spotty patch may not completely clear up, but it stabilises its condition, which other cleansers have failed to do for me in the past. Tea tree has always worked well on my skin (and is the loveliest, cleanest smell that your nose could ever get a whiff of), which is reflected in this beauty from The Body Shop, whose entire range of Tea Tree products are worth giving a go. Make-up (e.g. foundation, concealer, slight traces of mascara) come off easily when you massage the skin with the facial wash, which leaves your face ready to be treated with whatever you like (the Night Lotion from the range is another beauty staple of mine). If you want to keep things simple, try this - your skin will thank you for it.
Runner Up:
Australian Bodycare Skin Wash, £26.50 for 1 litre, qvcuk.com
(seriously recommended for washing your body - has drastically improved a breakout of spots on my back without drying my skin out - and even your hair)
Best Spot Zapper - Australian Bodycare Tea Tree Oil 30ml Duo, £22.50 at www.qvcuk.com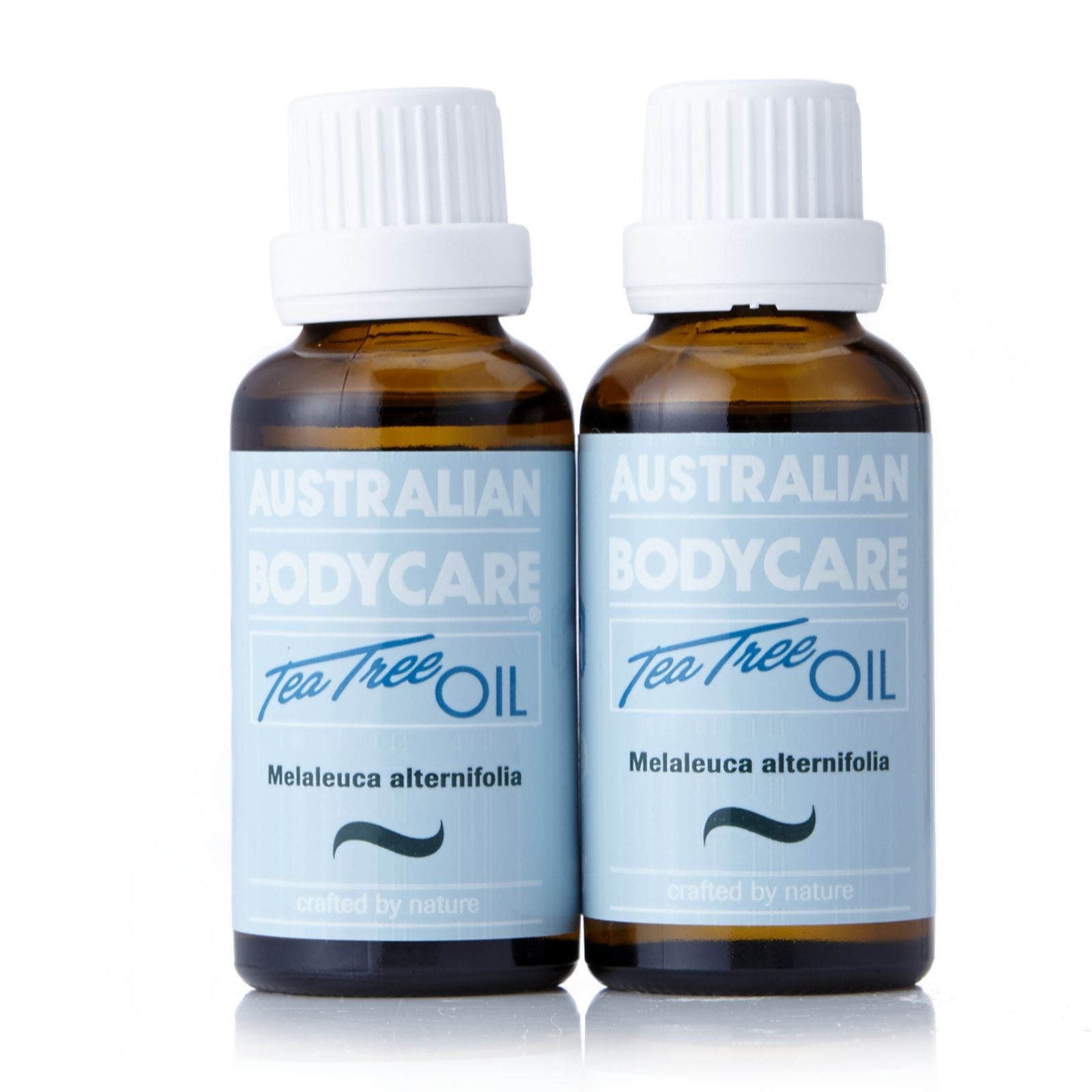 When it comes to tackling spots, the more natural the
better
your skin will be. Tea tree oil is sourced from Australia and is in its element when fighting against acne - it cleanses the spot whilst bringing it out, which you truly notice if you use a bit the night before. Not only does it work, but I love the smell, which apparently flies and bugs hate. Even more of a reason
why
you ought to celebrate this oil and treat it like your BFF - it won't let you down!
Runner Up:
Witch Stick, £2.50, available in most supermarkets
(if you don't have tea tree oil, pick up one of these sticks and dab onto any spotty areas on your face - it has the same 'bring-it-out' effect)
Best Hand Cream - Lemon Flutter Cuticle Butter, £6.75 for 50ml at www.lush.com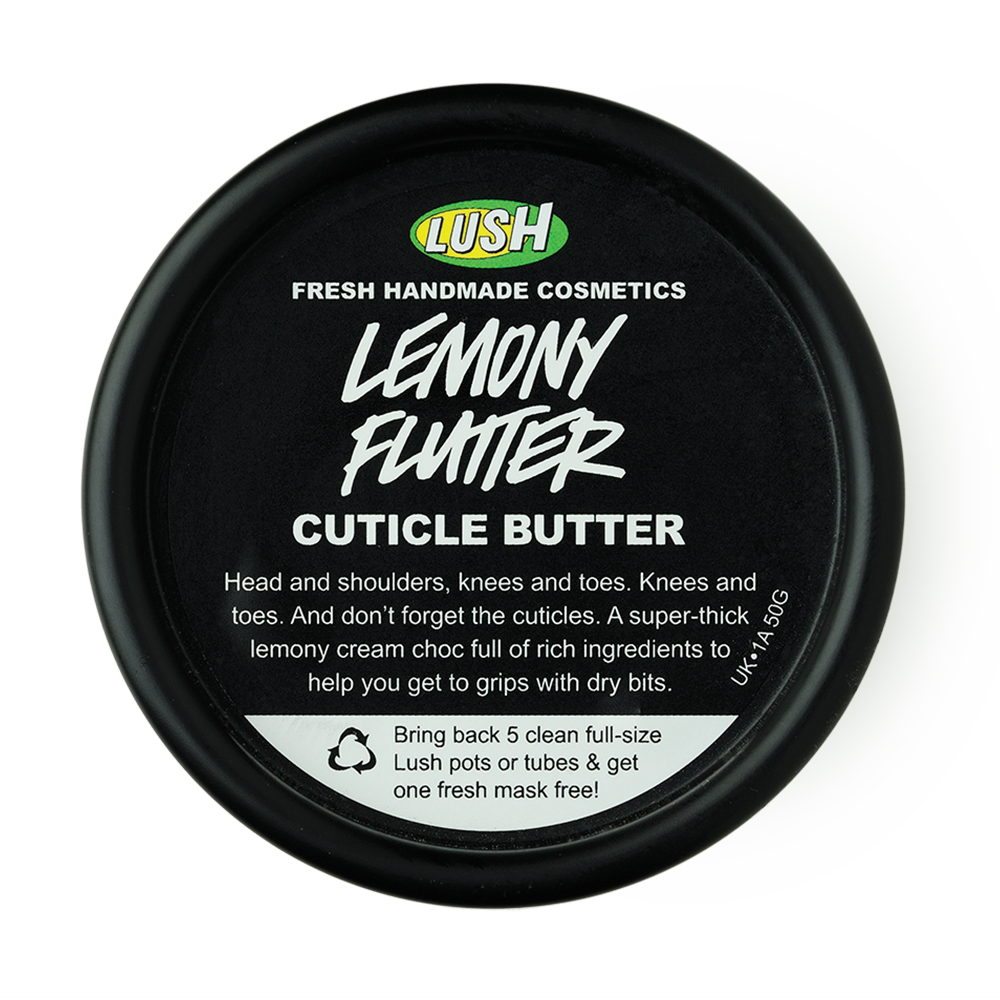 Oh. My. Gosh. Is it creamy or what? A cross between a tub of clotted cream and jar of lemon curd, this cuticle butter is absolute heaven: my day is never complete without rubbing some onto my hands before going to sleep each night, giving me one last thrill when I sniff the delicious lemon scent. On many occasions, my hands have been saved from cracked and bleeding skin from applying a slight amount of this. Therefore, I worship Lemon Flutter and long may it reign!